My number one goal is to provide my clients with the best experience possible when it comes to buying and selling Real Estate in Greater Victoria and Southern Vancouver Island in British Columbia. Whether you are a first time buyer or a seasoned investor, I am passionate about helping you achieve your goals. Real Estate to me is more than just a transaction, it is about becoming a trusted partner with you and your family. I treat my clients the way I would expect to be treated.
I am also fortunate to be part of the DFH Real Estate team who has provided exceptional Real Estate services to Victoria for over 50 years! Search my website for information on Real Estate in Victoria, about myself and how I work and please contact me with any questions.
All the best. Jeff.
---
What Clients Have to Say About Jeff…
"Jeff was without a doubt a top notch agent to deal with throughout the search for my new home . Very professional, courteous and reliable. Always available, he knew all areas in the greater Victoria area, and sent me exactly what I requested. He did not try to sell me something out of my price range, and listened to all my needs. He was on top of all communication including emails and texts with me, with other agents and with condo management. His response to any communications was excellent. Any documents I required he obtained immediately. Being in the military for 37 years, I have moved many times and I would highly recommend Jeff to all my colleagues, family and friends. I thought he did an outstanding job, and if I ever sell, I will use him again. Thanks Jeff for everything and good luck with all your future clients. They won't be disappointed."
Dan Williams
January 19, 2022
From RankMyAgent.com
"Jeff was everything you could ask for in a realtor. Always on time, always kind and very understanding of our small budget as a young couple. No pressure to get something, and even backed us out of a terrible condo before we sent the deposit upon finding out major repair issues with the building. It made finding a place in this extremely difficult environment a lot easier. And hes very quick to reply over text or email no matter when. We're definitely going back to Jeff for our next purchase whenever that may be :)"
Paulina Marczak
January 12, 2022
From RankMyAgent.com
"Jeff did an amazing job helping us find our first home. He was good about getting us appointments to see whatever property we were interested in seeing, and knowledgeable about the process and what we would need to do since we were new to the housing market."
Kaitlyn Cadorin
October 25, 2021
From RankMyAgent.com
"verry professional with timely and daily communications.constantly updated us with market activity and comparable listings and sales.Quite satisfied with our timely sale"
Richard Hamilton
October 23, 2021
From RankMyAgent.com
"Jeff endured our search for a strata over a period of over a year as we looked at buildings all around the Victoria area. He was always patient with us and honest about the pros and cons of every unit we considered. Jeff was very knowledgeable and helpful about the location and condition of the units, as well as helping us decipher the various CC&R's, Depreciation Schedules, etc. Jeff is someone you definitely want on your team."
Jill Munn
September 26, 2021
From RankMyAgent.com
"Jeff was very knowledgeable about the Victoria real estate areas and market which was useful to us coming from outside of Victoria. We were looking for a new build and his previous experience in this area was very valuable. All of our real estate transactions went very smoothly and we were extremely pleased with our new home."
Ulrich Jaggi
July 4, 2021
From RankMyAgent.com
"Jeff helped us buy and sell in a tough market and we achieved our goals. We observed he was ethical and straight forward. It was a pleasure to work with Jeff. We would highly recommend Jeff Bishop and would certainly enlist his services for future transactions."
Jeff Davis
May 31, 2021
From RankMyAgent.com
"Jeff offered a great deal of value in our long search for the "just right" property. His extensive knowledge of neighborhoods and trends in the market, combined with his sincere interest in understanding our needs and desires, made him the perfect agent for us. Highly recommended!"
Lori and John Travers
May 29, 2021
From RankMyAgent.com
"Jeff is a great realtor who is very efficient, professional and knowledgeable. He was easy to work with and was always available for any questions we had. He kept us updated on every step in the process. We would recommend Jeff for anyone looking for a realtor. Thanks for everything!"
Doug Trumble
April 28, 2021
From RankMyAgent.com
"
I met Jeff at a condo viewing and kept in touch over the next three years while I casually browsed condo listings. When I finally found the home I wanted, Jeff was a tremendous help throughout the whole process of purchasing my first home. Whenever there was some kind surprise or new bureaucratic hurdle to cross, Jeff would talk me down from the ledge and put me in touch with someone who could help. He was always very responsive and accommodating. I highly recommend Jeff to anyone looking to buy a home.
"
Kevin Ginley
January 19, 2021
From RankMyAgent.com
"
Jeff was wonderful! He responded very quickly to all of our emails asking for information about properties, questions, and concerns. We really like the program he has set up to automatically update us for listings that met our search criteria.
And, he was very patient and non pushy while we were looking. Jeff was also very knowledgeable about the transactions once we made up our mind and was able to greatly assist us in the purchase and sale of a couple of homes. 😊 he has become the family realtor and our daughters and my sister have used him as well.
"
Ann-Marie Brizan
January 8, 2021
From RankMyAgent.com
"Jeff was a pleasure to work with in our relocation to Victoria. We were anxious to make a purchase–new city, new job–and really just wanting to get it all done as soon as possible. We're so grateful, though, that Jeff counselled patience–which paid off as he found us a stunning property that fit our needs exactly, in a beautiful Victoria neighbourhood on the harbour. And, Jeff had also had excellent recommendations on other professional services to support us in our new home, restaurant recommendations, and ideas for things to see and do in our new home, which we have appreciated so much and which helped us get settled quickly. He made us feel 'at home' very quickly here. My husband and I were completely comfortable with Jeff, his sound advice, and his forthright and professional manner as he acted for us in our real estate transaction. He's very approachable, flexible, and clearly an expert in his field, and in the greater-Victoria real estate market. We would certainly use Jeff's services again–"
Lynn MacAdam
November 11, 2020
From RankMyAgent.com
"We found our dream home on listed on Thursday using his personalized MLS portal and he was able to help us arrange a viewing next day and have an accepted bully offer Saturday. He guided us through the process to help us make an informed buy including recommending a home inspector so that we could sweeten our offer to the seller."
Kevin Yee
November 9, 2020
From RankMyAgent.com
"We have worked with Jeff over many years now. He has been involved in three successful purchases and three very lucrative sales. We greatly appreciate his extensive knowledge of the markets and his ability to evaluate properties and negotiate knowing our needs. A gem! "
Lynne Duquesne
October 6, 2020
From RankMyAgent.com
"
Jeff was on top of things and handled the transaction as expected. If I was selling again Jeff would be my go to agent and I would recommend him to my friends.
"
Harvey Humphrey
October 5, 2020
From RankMyAgent.com
"
Every family Member living in Victoria, has sold, bought or sold and bought from Jeff Bishop. He is caring and compassionate. He is Always aware of Birthdays, Celebrations and bringing me and my parents caring gifts.
Thank you Jeff,
Mark Urner
"
mark Urner
October 1, 2020
From RankMyAgent.com
"Jeff did an excellent job selling our mother's home. He helped out beyond his duties. Since we were living in Vancouver he and his lovely wife painted the walls and cleaned things up so we could put it on the market and sell. He also came all the way to Vancouver, for my mother to sign and finalize the deal. Exceptional to say the least. Jeff is just a wonderful person to deal with, a real pleasure. Like a good friend. I wished we could have him sell more for us, if we had any more properties. "
Christian Radunz
September 28, 2020
From RankMyAgent.com
"
Great real estate agent, even better guy and golfer! I have also recommended Jeff to my clients and they all have said how professional he was.
"
Mack Richardson
September 28, 2020
From RankMyAgent.com
"
We looked at a variety of properties in areas ranging from Langford to Saanich to Vic West. Jeff was a consummate professional in his property /area knowledge, interactions with us as well as his colleagues and homeowners.
Jeff offered good and honest advice in helping us find what worked best for us.
I would highly recommend Jeff to anyone needing real estate advise or representation
"
Fred Churley
September 28, 2020
From RankMyAgent.com
"Always came prepared and on time for any houses we wanted to see – even with last minute arrangements. Warm, professional, and an immense help with our buying process."
Brian North
September 28, 2020
From RankMyAgent.com
"Jeff is the best agent in Victoria. It was such a pleasure working with him. Always available and prompt in his responses. We're so grateful to have worked with Jeff. "
Christopher White
September 25, 2020
From RankMyAgent.com
"
Jeff was very professional, gave good advice on how to set up the Home, helped me move some items and was always on time for any meetings. I would highly recommend Jeff …. A very honest man !!
"
Ken McLeod
September 25, 2020
From RankMyAgent.com
"Our family has used Jeff's services for over 10 years. We have bought and sold several properties and have been very happy with the results. Jeff is very professional – is always approachable and eager to help. He was able to give us feedback after open houses. The photos and video for the marketing of our previous house were outstanding. He and Jenny provide exceptional computer skills and marketing. I would not hesitate to recommend Jeff's services either for purchasing or listing your home. You will be in good hands!"
Mary Dales
September 25, 2020
From RankMyAgent.com
"Jeff took very good care of us when we sold our family home. We used his services when we looked to buy however we ended up buying privately. I wouldn't hesitate to recommend Jeff to others. "
Marc Peloquin
September 25, 2020
From RankMyAgent.com
"Jeff was very good at explaining the selling market. I knew I could trust him. He was very dependable with appointments and excellent with negotiations. I was very happy with his professionalism but felt very comfortable with his relaxed approach. I will be happy to use his services for my next purchase. Thank you."
Anita Savvas
September 25, 2020
From RankMyAgent.com
"Jeff was recommended to us from a friend. We arranged for him to meet us at our property we were selling for an interview with him. Jeff came so well prepared for his interview with us, not even knowing if we were going to hire him. He had searched out the property, the area, gone to City Hall and got all the required zoning requirements for the property to show us two houses could legally be built on the property, and brought the documents etc.to show this. The other agent that came for an interview the same day, came with nothing, and hadn't even made himself knowledgeable on the property. With no hesitation, we hired Jeff that same day. He kept us informed on a regular basis of who had looked at the property, and what their comments were. We would highly recommend Jeff Bishop."
Lawrence & Maureen Martyn
September 25, 2020
From RankMyAgent.com
"
My realtor Jeff Bishop did an excellent job in presenting the property at the Hidden Oaks townhouse on Helmcken Road In View Royal that we were trying to sell.
His photographer, who took the internal and external pictures of our townhouse certainly captured all the rooms , the view and the exterior of our unit excellently in its presentation on the web site. In fact , when I saw those various pictures I was beginning to wonder why we were trying to sell such a great looking townhouse. For a moment I actually had second thoughts. However of course there were other compelling reason for moving.
One other primary and positive reason for dealing with Jeff Bishop was his immediate answering his phone anytime we called to ask a question or had any concerns about our then current " sale in progress ". We've had four real estate transactions and not once did any problems of any kind become a concern. Our success was that a reasonable asking price was arrived at but in one case the sale came about after another first weekend open house. During this weekend we headed out of town and the efficiency displayed by Jeff in arranging email legal documents was also outstanding .
Suffice to say that if in the future should we again decide to move or use real estate as an investment , we would not hesitate to utilize Mr. Bishop expertise.
Post completion of transactions always were a celebratory event , with a libation and complete satisfaction . Very pleased we are ! —- as Yoda would have uttered .
Regards Ben & Lynne Urner
"
Ben Urner
September 23, 2020
From RankMyAgent.com
"
Jeff Bishop is a true professional that you can trust. His knowledge of the region is outstanding and he truly listens to your needs. Jeff will exceed your expectations.
"
Robert Ingraham
September 23, 2020
From RankMyAgent.com
"Jeff was very professional in his approach. He was very personable, a good communicator and showed great integrity in our dealings. He provided a consultation with a design and staging professional which proved very helpful in setting the house up for sale. He also ensured we had professional photographs and floor layouts done to detail the listing. We would not hesitate to use his services again or to recommend him to anyone looking for a Realtor."
Don & Louise Stevens
September 23, 2020
From RankMyAgent.com
"Jeff is a professional and collaborative agent. Always considerate of his clients needs and expectations Jeff really delivers. We are very happy with the relationship we have built with him over the years. We have used his services on multiple occasions and have recommended him to others who have also maintained a relationship selling and purchasing multiple properties. We highly recommend Jeff for your real estate needs"
Reesa Vermeulen
September 23, 2020
From RankMyAgent.com
"Our experience with Jeff was fantastic. He took the time to get to know us and what we were looking for in a house. Once we found the house we wanted, Jeff went above and beyond for us in so many different ways…from helping us get to know the neighbourhood better to recommending professionals in other sectors to ensure this was the right house for us. When we were with Jeff, either at his office or looking at a house, we were always his focus. He is a true professional. We have and will continue to recommend him to our friends and family."
Christian Nielsen
September 23, 2020
From RankMyAgent.com
"Both my husband I were extremely pleased with Jeff's help. He was knowledgeable and quick to respond to any and all questions. He helped with selling my mother's house after her death and with finding ourselves a house..He informed us of an upcoming property that new homes were to be built on and took us out to see the area. he then talked to the selling real estate agent to change the size of the house on the lot which they did. He contacted us each in each step to make sure we got the things we wanted in the house. We still keep in contact with Jeff and would recommend him to anyone who wants to either sell or buy. Grace and Jim "
Jim and Grace Shepherd
September 23, 2020
From RankMyAgent.com
"Jeff takes the time to ensure all your questions are answered and is very supportive throughout the whole process. You can trust Jeff has the best intention for you whether you are buying or selling. "
Bogdan Bezna
September 23, 2020
From RankMyAgent.com
"Jeff was excellent. We bought two properties with Jeff, in the middle of a very aggressive seller's market in 2017/2018. He was very patient with us. We viewed a ton of properties with him, just familiarizing ourselves with the market and the neighnourhoods. He coached us through several unsuccessful offers while we grew more comfortable with the aggressive bidding necessary to be successful. Even after we took possession he was still available for any issues that arose, well above and beyond the call of duty. "
Ann-Christine Persson
September 23, 2020
From RankMyAgent.com
"It was a pleasure to have Jeff Bishop assist/guide me in the selling of my house AND buying a condo. It was quite the process to go through and all the while the COVID 19 virus was going on ! Jeff was very personable but professional at the same time. What stood out for me was his patience which was most appreciated and I was never made to feel under pressure or obligation. I would have no hesitation to recommend Jeff if one is wanting to enter into the real estate market. You won't be disappointed."
Linda Speed
September 22, 2020
From RankMyAgent.com
"Jeff Bishop has done amazing work for me multiple times as a Buyers Agent. Jeff communicates very well with all parties in a transaction in an effort to bring an Agreement together. You always feel you are at the top of the list and answers questions quickly. I would highly recommend him. "
Jeff Patrick
September 22, 2020
From RankMyAgent.com
"Jeff is a consummate professional who understands the market and the needs of his clients. His professionalism is complemented by an easy going nature that builds trust. From our initial meeting to closing the sale, Jeff provided timely information and was always available to answer any questions. He comports himself in a somewhat understated manner (rare for someone in sales!) but possesses a quiet confidence that led to a great outcome. He made the whole process almost enjoyable despite juggling multiple offers during a very heated market. I have referred Jeff to others for their real estate needs and will continue to do so. A class act and one with whom I would gladly do business again."
Dennis Forbes
September 22, 2020
From RankMyAgent.com
"Jeff Bishop handled both the sale of a 10,000 square foot McCLure and the purchase of our current house. Our old house was a very difficult sale and really well managed and we would not own our current dream downsize house without his sage advice. He is always current on the markets, he listens well to what you want and does his homework on your behalf. We have recommended Jeff to friends and there is nobody else I would trust to do the job again and again for us. No question is treated casually. He is a thorough professional throughout the process. Highly recommended!"
Stephen Martin
September 22, 2020
From RankMyAgent.com
"Jeff managed the sale of my home seamlessly even though I am living on the opposite end of the country from where the home was located. He listened to my suggestions and offered sound professional advice throughout the complications brought upon by Covid19 and the distance factor. My concerns were always met and dealt with quickly and he went above and beyond his responsibility as our realtor to help us sell our home during the pandemic. I would highly recommend Jeff Bishop as a competent caring realtor."
Christine Keough
September 22, 2020
From RankMyAgent.com
"Jeff Bishop is one of a kind realtor. He help the wife and I buy our first house, he was excellent at helping else figure out what we were looking for. He made sure our expectation were reasonable. He was available at the last minute to jump on open house and other opportunities. "
Chris Shook
September 22, 2020
From RankMyAgent.com
"Jeff worked with us on a sale and a purchase. He was awesome in every way — knows the market, knew the neighbourhoods, and really understood what we were looking for. He is wise! We have stayed in touch and always go back to him when we need advice and insight."
Athana Muir
September 22, 2020
From RankMyAgent.com
"I would highly recommend Jeff Bishop as a real estate agent. He worked hard as our buying agent and provided us with great advice which saved us both time and possible risks relating to problematic properties. We felt like Jeff was working for us and less concerned with making a sale than he was in ensuring that we got into a property which worked for us. Great communication in terms of timeliness and content. Jeff deserves the excellent reputation which he enjoys."
Jeff L
September 22, 2020
From RankMyAgent.com
"We really put Jeff under the gun, with no notice we purchased a home in Osoyoos, and asked him to also sell our home in Victoria…..tall order when it had to be done in 3 weeks. Jeff handled it all, kept us in the loop, handled all those little things that concern people during this stressful time….thank you Jeff!"
Larry Cole
September 22, 2020
From RankMyAgent.com
"Jeff Bishop is an outstanding Realtor. His professionalism, communication, and knowledge of his industry is highly commendable. He went above and beyond to make our buying experience a stress free experience during a very trying period in our lives. "
Gabriella Daniel
September 22, 2020
From RankMyAgent.com
"Very well aware of market conditions and honest advice on pricing. Sold within days of listing in an uncertain market. First offer countered and sold property above Jeff's suggested price But within range of price expectations with extended close date and no subjects to allow us months to move."
Peter Daniel
September 22, 2020
From RankMyAgent.com
"Jeff is an outstanding realtor! He works hard to understand his clients and really puts the time in to ensure they find the right fit in their next big purchase. We really valued his eye for detail when it came time to sell our home and prepare it for the market. He even came over on his Saturday to help us paint, and clean up the yard to ensure our house had an immaculate look before the photos were to be taken! He was really eager to help us get the most money out of our investment. Once the house sold in record time, he ensured we had everything ready to go for the inspection and was there to help us ensure things went smoothly once the transfer of the properties happened. He also was relentless with marketing our home to the max. Which is why our home sold so quickly! He is not afraid to put the extra foot forward to get the best price for you. Not to mention, Jeff is a really great person, one that you can really trust. He really cares that you are settled and feeling good about your upcoming move. We found Jeff was there with us throughout the whole process, and we really appreciated all he did for us. "
Tobi Blue
September 22, 2020
From RankMyAgent.com
"Jeff's over all service was excellent. We will definitely use him again when we move back to Victoria BC. Thanks Jeff, great work. PS- see you in a couple years…"
Benny B
September 22, 2020
From RankMyAgent.com
"Jeff Bishop is the most professional, dedicated and knowledgeable real estate agent that I have had the pleasure to work with in over 30 years. I am retired from the Air Force and moved about the country many times. His uncanny ability to immediately know and understand his clients' needs and preferences is outstanding. Also he doesn't just dismiss his clients after a sale or purchase, he is always there to give advice whether it's about the best place for vacuum repair or some legal issue with the property. Jeff has a wonderfully likeable personality that eases his clients' anxieties and concerns. He has my utmost respect. "
Diana Hope
July 18, 2020
From RankMyAgent.com
"Jeff has walked me through the process of selling two homes. He was very knowledgeable and honest about what my home needed in order to be attractive to those who were looking to buy a new home. Jeff was always available to answer questions and to listen to my fears and anxieties concerning the sale of my home. His kind, gentle manner and his professionalism were very reassuring in what could have been a very stressful time. Without hesitation I would recommend Jeff Bishop to anyone looking to buy or sell a home. Sue House"
Sue House
July 16, 2020
From RankMyAgent.com
---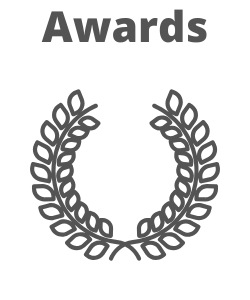 2020 MLS® SILVER Award (top 20%)
2019 MLS® SILVER Award (top 20%)
2018 MLS® GOLD Award (top 10%)
2017 MLS® GOLD Award (top 10%)
2016 MLS® Special GOLD Award, MLS® Special Recognition
2016 MLS® GOLD Award (top 10%)
2015 MLS® SILVER Award (top 20%)
2014 MLS® GOLD Award (top 10%)
2013 MLS® GOLD Award (top 10%)
2012 MLS® SILVER Award (top 20%)